Reasons to Refinance
Refinancing is one of the simplest and most effective ways to reduce the interest payments on your home loan. With little to no switching costs or additional charges involved, refinancing enables you to reduce your payment term, lower your monthly payment, or cash in on the equity held in your home, without risking your property.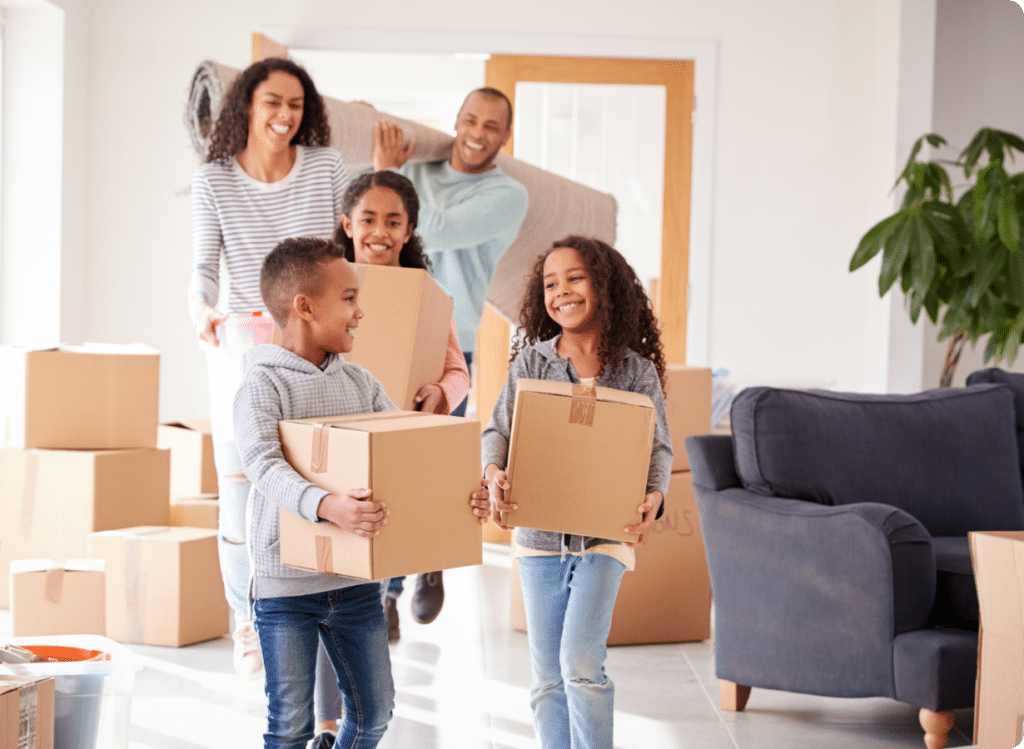 If you're not sure what you want to do, here are a few benefits you can attain when you refinance with us:
Change Your Rate, Lower Your Payment
For homeowners facing higher than market interest rates on their loan, it is a good idea to check out other financing options available. That's where we come in. Refinancing offers several no-cost and low-cost incentives that can save you interest premiums and high rates. Similarly, short-term loans carry lower interest rates and allow you to pay off your loan in a much shorter amount of time. Refinancing can also help lower your monthly payments, as well as your overall credit period. We advise you to speak with one of our Loan Officers to ensure that your refinance creates a long term benefit for you.
Easy Conversion
Adjustable Rate Mortgage (ARM) loans allow you to reduce and adjust your mortgage payments, especially when you're not looking to stay in this home for a long time or if you're looking for low payments at the onset of your loan. If you eventually decide to become a long-time owner and are not interested in selling, then refinancing allows you to convert that adjustable rate loan into a longer-term fixed loan. This way, you can assure yourself that your interest payment and rate will not change for a defined time period, giving you the peace of mind of a never-changing interest rate.
Get Rid Of Mortgage Insurance
With the help of refinancing, you can eliminate and reduce the extra expense paid on account of Private Mortgage Insurance or PMI. This is possible if you have paid down your loan balance and/or have witnessed a substantial increase in your home's value such that at least 20% of your equity is tied up in your home – or a loan-to-value ratio (LTV) of 80% or less – occurs. Depending on your previous loan amount, dropping the PMI could save you hundreds per month!   
Reduce Your Loan Term
If you're planning to sell your home any time soon or simply do not want to take the full term of the loan to pay off your home, you might want to consider refinancing to convert your fixed interest rate loan to a longer or shorter term loan instead, or switch to an adjustable rate mortgage all together. Shorter loan periods offer lower interest rates, and an ARM offers a lower payment as well as lower interest rates.
Take Cash Out
Leveraging equity in a home is one of the most preferred ways to use cash to your advantage. The cash saved, in this regard, can be used to pay your credit card bills, medical bills, student loans, and other debts you might have and want to alleviate. Through this process of debt consolidation and cashing out, you can make only one payment every month and decrease your overall monthly outflow. You are using the equity you have built into your home to invest that money or utilize it elsewhere.
Purchase A Second Home Or Investment Property
With interest rates changing constantly, NOW is always the best time to evaluate all of your refinancing options. Especially if you are looking to buy a vacation home or invest in another property. Tap into your home equity options today with us and learn more about how to get the best of refinancing.
Find a Loan Officer in Your State
What Can a Loan Officer Help You With?
Our Loan Officers are here to advise and guide you into making the most important financial decision of your life – buying or refinancing your home. With us you can sit back, relax, and let our professionals handle it. Check out all of our loan options available to see what suits your goals.


Get the Home You Absolutely Love With a Little Help
Did you know that in the time it took you to read this page, you could already be pre-approved? Take the first step to getting your new home.
Ready to get Started?
Are you ready to open the doors to your new home, make the right investment, or give yourself newfound freedom by refinancing? Absolute Home Mortgage is ready to guide you every step of the way. Get started with us by clicking the button below. Still have questions? Use the Contact form to the right.
We're Here For You. Just ask away.
Explore More of Absolute Home Mortgage