FHA 203k Renovation Loans
Renovations Made Easy
Did you know that you can turn the ugliest house on the block into your dream home? For much less than the price of a turn-key, move-in-ready home, you can buy the worst house on the best block and turn it into the home of your dreams. And easily, if we might add! If you are looking to buy or refinance a home that needs a little work, consider the FHA 203k Renovation Loan; an easy way to make improvements!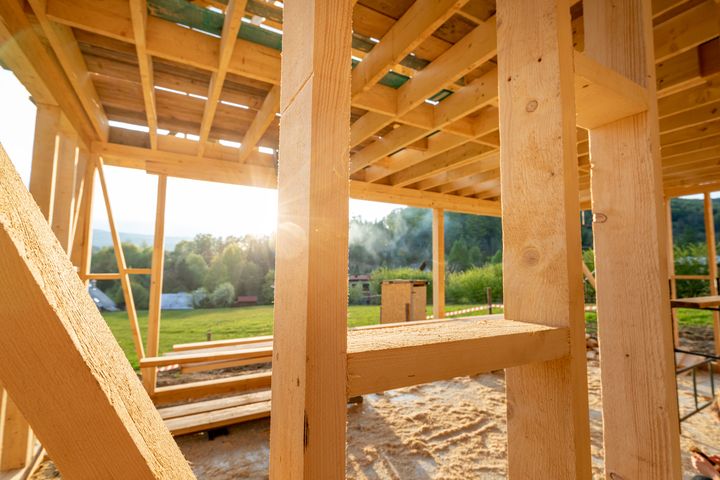 FHA 203k Renovation Loans Are Good For:
If you're looking to do some work on your house of $5,000 or more, a 203k renovation loan is an easy way to get it done. Items that can be included in addition to the minimum $5,000 requirements are new cooking ranges, refrigerators, and other standalone appliances, painting and other cosmetic repairs, fencing, new walks and driveways, general landscape work, and much more. Other eligible repairs and improvements include roof replacement, aesthetic landscaping (when an appraiser verifies that the value increases the dollar-for-dollar cost), sidewalk/driveway repair necessary for home access, major repair of termite damage, drywall/insulation replacement, and finishing basements.
FHA 203k Renovation Loan Details
Primary Residence Only (this program is not for investors)
Fix Up Short Sales and Foreclosures
Finance Up to 6 Months of Mortgage Payments
One to four unit properties which have been completed (with a Certificate of Occupancy) for at least one year and are acceptable according to the provisions of local zoning requirements. Homes that have been demolished or razed as part of the rehabilitation process can be rehabbed as long as the existing foundation system is not affected and remains intact.
A home can be moved onto a foundation on the mortgaged property, provided the proceeds from the sale of the previous location are not released until the foundation is properly inspected and the home is satisfactorily attached to the new foundation.
Any property the buyer wishes to convert either from a single-family into a two-to-four family or from a two-to-four family dwelling into a single-family unit.
A manufactured home that was built AFTER June 15th, 1976, and has been on a permanent foundation for over one year. The unit must have been delivered to the site when it was new prior to being occupied.
Condominiums and cooperates are NOT eligible.
(New regulations are forthcoming for restrictive use on condominiums for nonprofit organizations)
You don't have to worry about contractors abandoning the job. With an FHA 203k, we (as the lender) deal directly with paying your contractor and confirming that no payments are made until the work is actually done.
Not the Loan You Were Looking For?
Secure your FHA 203k Renovation Loan At One of Our Branches
We're in your local area, but if you can't find a branch in your backyard, apply online and we'll connect you with one of our Loan Officers near you.
We Let Our Clients Do The Talking
We aren't lying about our service. When it comes to customer service, you get the Absolute best. See what our past and current clients have to say!
John
Esposito
Communicated clearly and efficiently throughout the entire process. Always available to answer any questions that we had.
Mar/22/2022
Ilham
Had
It couldn't be any better! Thank you.
Mar/22/2022
Vivek
Shah
Mr. Sharif made the process very smooth. He explained me the whole process very well. My closing was after 2 months and the interest rates were going up and the sharif guided me to lock the lower rates for two months. Other lenders were not ready to …
Mar/22/2022
Mereena
Ceril
It was easy and pleasant to work with Rohit.
Mar/22/2022
Harold Edwin
Gaines
They were very professional and made themselves available during our home search. they made the process go smoothly.
Mar/22/2022
Mallikarjun Rao
Banda
Rohit Saraogi and Jessica Mastriano have provided exceptional service!
Mar/22/2022
Cecelia
LaPoint
Jeff and Kelly kept me up to date on everything throughout the whole process. Answered any questions right away. They were a pleasure to work with.
Mar/21/2022
Elizabeth Barrett
Morales
Zephan is the BEST. We had many false starts leading up to our mortgage journey. Zephan patiently waited for us and kept us informed about the market along the way. We know our file was frustrating, but Zeph never made us feel like anything but va…
Mar/21/2022
Giuseppe
Castronovo
Zephan put up with my shit for 2 years and about 36 failed contracts
Mar/21/2022
Brian
Imbriale
Made it very comfortable and easy to work with
Mar/21/2022
Erik
Anderson
Valentina did an amazing job at breaking down the tasks associated with our home buying experience. At each step she walked us through the importance, clearly identified what was expected, and provided additional advisement when there was confusion. …
Mar/21/2022
Satya
Putta
Sharif and his team Ana, has been pleasant to work with. He was detailed and competitive in the offering, quick at responding to our needs of getting a pre-approval letter, as we made an offer, and quick at finalizing details to meet the closing date…
Mar/21/2022
Jordan
Price
Greg was extremely responsive and answered all my questions.
Mar/20/2022
SVETLANA
SYPEN
Mar/20/2022
John
Risitano III
Zephan is very knowledgeable and he knows what he's doing. He made my whole experience very pleasant, and very stress free. I will recommend Zephan to everyone I know.
Mar/19/2022
Frank A
Luna JR
Team was knowledgeable and responsive.
Mar/19/2022
Daniel
Rannekleiv
Justin himself was very helpful through a difficult process
Mar/19/2022
Jorge I
Pabon
The customer service and follow up was standing
Mar/19/2022
Marta
Mroczkowska
His professionalism and understanding of our needs.
Mar/19/2022
Efstratios
Monafis
Everything was done very well and everyone was so attentive to what needed to be done. I felt very taken care of.
Mar/19/2022
Keep Up With Us
It's an Absolute Life. See what's happening here: