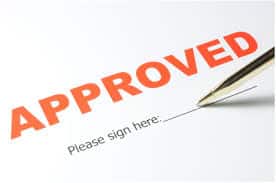 Social Proof
Look at Online Reviews. Really read them. Don't you want to know what other homebuyers are saying about someone you're thinking about using for the largest loan you may take out in your life?
Get A Referral
Ask someone you know and trust if they worked with a mortgage professional they would highly endorse. Just like flying in an airplane, the mortgage process can have turbulence along the way, so it is vitally important to work with someone who will act as your pilot – someone who knows how to navigate around turbulence should any occur. Ask the referrer if their loan closed on time. Ask if they received the rate and fees that were quoted. Ask if their lender was responsive and was strong on communication so they always knew what was going on with their loan. You don't want to feel lost or left in the dark. Buying a home can be a stressful time. You want peace of mind.
Remember You Get What You Pay For
If you're looking for the cheapest deal out there, just understand you are placing a very important process into the hands of the lowest bidder. You may be okay with that but just know you will probably get very little advice or personal service. It's a trade-off. Also if it's a very large institution, the responsiveness may be lacking and you may not close on time. Decide if any of these things are important to you. So Be Smart….Ask Questions… and Get Answers.