Build Your Dream Home with Our Renovation Loans
Solutions for all needs: Land Financing, Low Down Payments, and Built-in Repairs Costs
At Absolute Home Mortgage, our customers' satisfaction is our top priority. Join the thousands of satisfied homeowners who rated us 4.9 stars from over 2,933 reviews!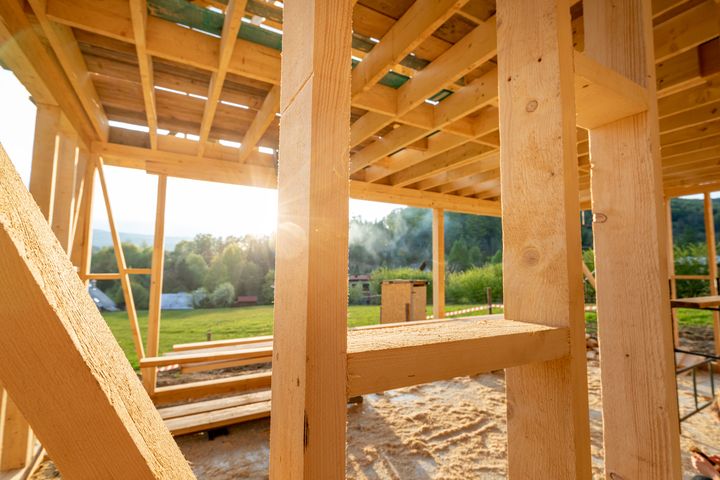 Features & Benefits
One close construction loan financing both the land and the build.
Popular FHA and conventional renovation products, perfect for making necessary repairs or additions to your home.
Convenient and flexible financing – we can incorporate your repairs and cosmetic costs into the mortgage.
Luxury items like pools and hot tubs can be added with our conventional renovation loan.
Renovation Mortgage Loan Details
Our renovation and construction loans can be used for a single-family home up to a four-unit home, either for a purchase or a refinance.
Yes, with our FHA option, you can have your closing costs built into your mortgage.
The main differences lie in the down payment required and the type of renovations allowed. The FHA option allows for as little as 3.5% down payment, whereas the conventional option requires a larger down payment. The conventional renovation loan also allows you to add super luxury items to your home.
Whether you're looking to buy or refinance, we have a loan program for you. Get started on the road to accomplishing your mortgage needs with us at Absolute Home Mortgage.
Hear From People Who Loved Working With Us
Our clients come first, and communication and transparency are our goal. See what they're saying about working with us.
John
Esposito
Communicated clearly and efficiently throughout the entire process. Always available to answer any questions that we had.
Mar/22/2022
Ilham
Had
It couldn't be any better! Thank you.
Mar/22/2022
Vivek
Shah
Mr. Sharif made the process very smooth. He explained me the whole process very well. My closing was after 2 months and the interest rates were going up and the sharif guided me to lock the lower rates for two months. Other lenders were not ready to …
Mar/22/2022
Mereena
Ceril
It was easy and pleasant to work with Rohit.
Mar/22/2022
Harold Edwin
Gaines
They were very professional and made themselves available during our home search. they made the process go smoothly.
Mar/22/2022
Mallikarjun Rao
Banda
Rohit Saraogi and Jessica Mastriano have provided exceptional service!
Mar/22/2022
Cecelia
LaPoint
Jeff and Kelly kept me up to date on everything throughout the whole process. Answered any questions right away. They were a pleasure to work with.
Mar/21/2022
Elizabeth Barrett
Morales
Zephan is the BEST. We had many false starts leading up to our mortgage journey. Zephan patiently waited for us and kept us informed about the market along the way. We know our file was frustrating, but Zeph never made us feel like anything but va…
Mar/21/2022
Giuseppe
Castronovo
Zephan put up with my shit for 2 years and about 36 failed contracts
Mar/21/2022
Brian
Imbriale
Made it very comfortable and easy to work with
Mar/21/2022
Erik
Anderson
Valentina did an amazing job at breaking down the tasks associated with our home buying experience. At each step she walked us through the importance, clearly identified what was expected, and provided additional advisement when there was confusion. …
Mar/21/2022
Satya
Putta
Sharif and his team Ana, has been pleasant to work with. He was detailed and competitive in the offering, quick at responding to our needs of getting a pre-approval letter, as we made an offer, and quick at finalizing details to meet the closing date…
Mar/21/2022
Jordan
Price
Greg was extremely responsive and answered all my questions.
Mar/20/2022
SVETLANA
SYPEN
Mar/20/2022
John
Risitano III
Zephan is very knowledgeable and he knows what he's doing. He made my whole experience very pleasant, and very stress free. I will recommend Zephan to everyone I know.
Mar/19/2022
Frank A
Luna JR
Team was knowledgeable and responsive.
Mar/19/2022
Daniel
Rannekleiv
Justin himself was very helpful through a difficult process
Mar/19/2022
Jorge I
Pabon
The customer service and follow up was standing
Mar/19/2022
Marta
Mroczkowska
His professionalism and understanding of our needs.
Mar/19/2022
Efstratios
Monafis
Everything was done very well and everyone was so attentive to what needed to be done. I felt very taken care of.
Mar/19/2022